Beer. Baseball. B2B Commerce.
Winning with
modern B2B commerce.
Network over good eats and drinks before enjoying a Braves game with an exclusive group of industry leaders, peers, and technology experts who hit B2B commerce out of the park.
Join us for this special meetup and network with fellow Atlanta area business leaders to find out how they're crushing it in B2B commerce.
As your hosts, we're here to facilitate a discussion on how companies can continue to invest in modern composable commerce, master data management, and supply chain optimization during recessionary times while the competition sits idle.
Supply chain disruptions, inflation and recession have all come down to create something of a perfect storm for companies. Just as the conversation around modernization and digital transformation was gathering steam, there is a sudden need to pull back on capital investments.
The answer, however, is not to stop, but to adapt and keep investing in technologies that make a difference.
Join Pivotree, Spryker and other winning executives as we discuss:
Transitioning to a modern commerce platform by taking advantage of modular Packaged Busines Capabilities (PCBs)

Implementing a marketplace for additional revenue, first-party data, and new ways to delight customers

Becoming a data-driven organization with master data management

Supply chain optimization for maximum efficiency and profitability

Removing the high capital expense (CapEx) roadblock to digital transformation by turning it into monthly operational expense (OpEx) stretched over years
The What:
Join at C. Ellet's Steakhouse for networking, food and drinks, and a not-to-be-missed session on all things B2B before the game between the Braves and NY Mets! Tickets, food, drinks are on us. You'll get a great view of the game with great seats and company.
Along with networking and discussion, we'll have a fantastic brunch spread featuring favourites such as blackened salmon, steak, eggs benedict, southern fried chicken and more and more! (don't forget to save room for dessert!)
The When:
Sunday, October 2nd
4:00 PM - 5:00 PM: Networking at C. Ellet's Steakhouse
(short walk to the stadium)
5:00 - 6:30 PM: dinner and discussions
7:08 PM: First pitch
The Where:
C. Ellet's Steakhouse
2605 Circle 75 Pkwy, Suite 400
Atlanta, GA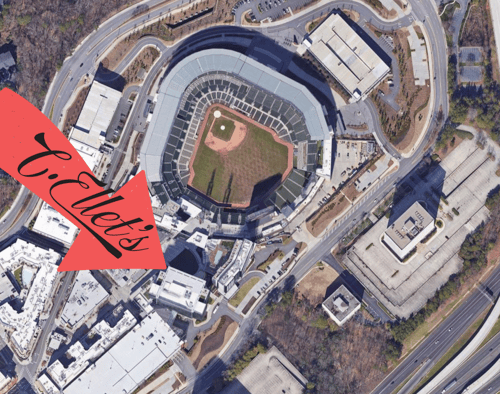 Food, drinks, and tickets to the game are on us! Only a limited number of seats are available, so register now!
By choosing your communications and then clicking download below, you consent that Pivotree and/or Spryker will store, use and process the personal information submitted to provide you with the content requested.
From time to time, Pivotree and/or Spryker would like to contact you about our products and services, as well as other content that may be of interest to you. Please indicate your consent to receive communications by ticking the appropriate boxes below before clicking "Register Me."
*By checking this box and clicking "Register Me," you are consenting to receive communications from Pivotree Inc., and/or Spryker Systems GmbH, and their affiliates and/or business brands and partners. You can unsubscribe from these communications at any time. For more information on how to unsubscribe, our privacy practices, and how we are committed to protecting and respecting your privacy, please review our Privacy Policies (Pivotree, Spryker) or Contact us (Pivotree, Spryker).

About Your Hosts
Pivotree
Pivotree, a leader in frictionless commerce, designs, builds and manages digital platforms in Commerce, Data Management, and Supply Chain for over 250 major retailers and branded manufacturers globally. Pivotree's portfolio of digital solutions, managed and professional services help provide retailers with true end-to-end solutions to manage complex digital commerce platforms, along with ongoing support from strategic planning through platform selection, deployment, and hosting, to data and supply chain management. Headquartered in Toronto, Canada with offices and customers in the Americas, EMEA, and APAC, Pivotree is widely recognized as a high-growth company and industry leader. For more information, visit www.www.pivotree.com.


Spryker
Spryker is the leading composable commerce platform for enterprises with sophisticated business models to enable growth, innovation, differentiation. Designed specifically for sophisticated transactional business, Spryker's easy-to-use, headless, API-first model offers a best-of-breed approach that provides businesses the flexibility to adapt, scale, and quickly go-to-market while facilitating faster time-to-value throughout their digital transformation journey. As a global platform leader for Enterprise Marketplaces (B2B & B2C), Thing Commerce, B2B and D2C, Spryker has empowered 150+ global enterprise customers in more than 200 countries worldwide and is trusted by brands such as ALDI, Siemens, Hilti, and Ricoh. Gartner® recognized Spryker as a Visionary in the 2021 Magic Quadrant™ for Digital Commerce and has also been named as a major player in B2B e-Commerce by IDC. Spryker is a privately held technology company headquartered in Berlin, Germany, and New York, USA. Find out more at https://spryker.com